WELCOME TO BRAD DURICK'S CATFISH UNIVERSITY

Catfish University is something that came to light back in 2010 as Captain Brad Durick hosted it in Fargo, North Dakota two years. He hosted on his own promoting it to the community to help promote catfishing on the Red River and teach people to better catfish anglers.
In 2014, it was time to go on the road. Catfish University embarked on a two city tour in Iowa visiting Cedar Rapids and Des Moines. The University was very successful and caught the eye of Scheels stores who eventually became a partner, hosting Catfish University in 2015 and 2016.

2018 will have Catfish University returning to Des Moines, IA. Des Moines will be a full day university featuring five speakers each specializing in their own areas of catfishing.

If your organization would like to hire Captain Brad for a University stop, catfish seminar or appearance. braddurick@gmail.com or 701-739-5808
---
Brad Durick Outdoors LLC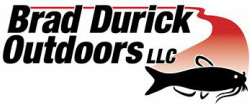 Captain Brad Durick is the only full time guide on the US side of the Red River. Guiding on the Red River at Grand Forks and Drayton since 2008, he has recently completed his 10th year in the guide boat. With hundreds of days on the water in just about every condition one can imagine he has seen just about everything mother nature can dish out over the years.
Boating nearly 10 tons of channel catfish every year sets him above the rest as far as successful catfish anglers go. He has been keeping records and writing reports since day one so is armed with the statistics and photos to prove success every season up on the Red River. Durick has published two books on Catfishing, Cracking the Channel Catfish Code (2013) and Advanced Catfishing Made Easy (2016)

Captain Brad is a USGS licensed captain, North Dakota licensed outfitter and North Dakota safe boater. He specializes in providing a fun and memorable trip for everyone. Groups of novice anglers and families are his favorite. Catfish adventures with BDO are very "kid friendly".

To learn more about Brad Durick Outdoors LLC or to schedule your next catfishing adventure log onto www.redrivercatfish.com
---
---
Scheels Boundary Battle Catfish Tournament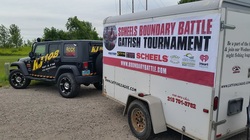 Captain Brad is the chairman and tournament director for the Scheels Boundary Battle Catfish Tournament that is held the last weekend of June each year. The Boundary Battle is a very unique tournament in that it is limited to 50 boats. Anglers are required to fish two different sections of river over two days. The prize money is divided into many categories so there are many opportunities to win money. Win more categories and win more money. One team could win $5,500. First place is $2,000
. The Boundary Battle was the first polygraph tournament in the Northern Plains.

The 2018 Boundary Battle is scheduled for June 23 and 24.

For more information or to enter. www.boundarybattle.com
---
---
Catfish Books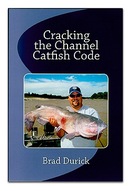 Cracking the Channel Catfish Code is the first book written by Brad Durick. It has years of his original research into what makes a channel catfish in a river tick. It is then paired with patterning so you understand what the fish do and why they do it. This will help you be a better catfish angler all around.
$15.95
You can order you copy in paperback or kindle format at Amazon.com. Also available at Bottom Dwellers Tackle and Catfish Connection
Also available directly from Captain Brad at
www.redrivercatfish.com
---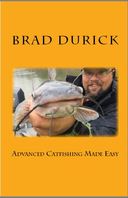 The second book by Captain Brad is short and sweet guide to catching more catfish. It is the step by step process Brad uses every day to keep his guests on catfish no matter what time of year. It is set up to be read one time and then kept in the tackle box for future reference.
$10.95
You can order you copy in paperback or kindle format at Amazon.com.
Also available at Bottom Dwellers Tackle and Catfish Connection
Also available directly from Captain Brad at www.redrivercatfish.com
---
---
Support- Thank you to these fine partners

In today's fishing world, everyone is a pro. Many are more willing to be called prostaff and have a pretty jersey than actually know and like the products they promote. All of our sponsors are friends and partners. We have tested and approved all products so when we say its good you can be rest assured it is good and not just a logo on web page or a logo on a shirt.

---